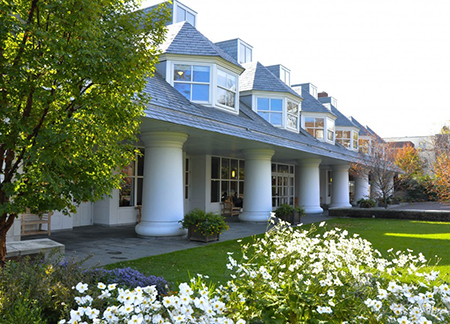 Welcome to the Greater Pittsburgh Chapter of the PSU Alumni Association
Founded in 1898, The Greater Pittsburgh Chapter of the Penn State Alumni Association was the first regional chapter at Penn State. The Greater Pittsburgh Chapter promotes Penn State pride in Pittsburgh with social events, community service projects, leadership / networking events, scholarships and great family events.
WE ARE...PENN STATE ALUMNI!
---
the oldest and largest Chapter in the Alumni Association, founded in 1898 with around 600 dues-paying members currently. Because of this, we're known as the Alpha Chapter!
everywhere! Pittsburgh is saturated with Penn Staters from all walks of life, making us a great networking resource for new graduates or ones just looking to make a change.
committed to philanthropy and volunteerism, benefiting both Penn State and local charities. Fundraising efforts contribute to our endowed Chappie Hill Memorial Scholarship, which is given annually to area Penn State students in need. We have a dedicated THON Alumni Committee as well as a Community Service Director which allows us to support The Blue White Ball, Pittsburgh's premier THON fundraising gala as well as local causes like the WDVE Rocks for Children's Radiothon, Special Olympics of PA, and The American Cancer Society.
social, sponsoring game watch parties and happy hour socials, attending Pirates/Penguins games, hosting an annual family day at The Pittsburgh Zoo & PPG Aquarium, and more!
supportive of Allegheny County's Commonwealth Campus location in McKeesport, Penn State Greater Allegheny. We frequently co-sponsor events and donate to their fundraising efforts.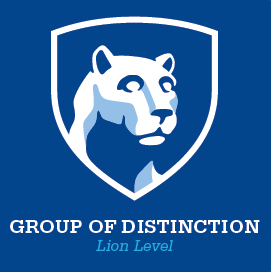 GROUP OF DISTINCTION
Affiliate groups named as a "Group of Distinction" have served in several different programmatic categories, including career networking, social interaction and fellowship, supporting students, and leading THON-related activities.
We are proud to have been recognized as a Group of Distinction at the Lion Level for 2019
A Message from the President
Welcome, Pittsburgh-area Penn Staters and Friends!
Whether you're Black & Gold born and raised or your journey has brought you here for business, we are your resource for all things Penn State in Pittsburgh. As your President, I plan to foster strong partnerships with other local Chapters, Societies, & Alumni Interest Groups, provide a variety of ways for our members to give back to the University, and support the diverse community of Alumni in our area. I'm proud to have been chosen to be your President and have lots of things in store for you!
The Greater Pittsburgh Chapter was founded in 1898, making ours the oldest in the Penn State Alumni Association. We're also the largest Chapter in the network, and so are considered the "Alpha Chapter". This is a title that I don't take lightly, and I will strive to exceed your expectations.
We try to provide a wide variety of ways for you to connect with your Penn State Family in Pittsburgh, whether socially or through service. We host happy hours, networking events, and game watch parties as well as group outings to PSU and professional sporting events and joint ventures with other Alumni affiliate groups. We show appreciation for our place in the Pittsburgh community by supporting local organizations; we've answered phones for the WDVE Rocks for Children's Telethon and WQED On-Air Pledge Drives, organized blood and food drives through Vitalant (formerly The Central Blood Bank) and the Greater Pittsburgh Community Food Bank, and collected supplies for other groups in need.
Our fundraising efforts support our endowed Chappie Hill Memorial Scholarship, awarded annually to two Pittsburgh-area students in need. This year, we incorporated Pittsburgh's independent Dance Marathon AIG into our Chapter, creating a THON Alumni Committee which will allow us to able to support THON's mission year-round. In addition to small events throughout the year, their annual Blue White Ball has become Pittsburgh's premier THON fundraising event, contributing over $120,000 to the fight against childhood cancer.
We are always welcoming new members and offer many ways for folks to become more involved as volunteers and leaders. Feel free to contact me directly at kristen_conti@hotmail.com with questions, suggestions, feedback, or requests.
For the Glory,
Kristen Conti, Class of 2005