Chappie Hill Memorial Scholarship
Our endowed scholarship is lovingly dedicated to the memory of Irvin "Chappie" Hill, a pioneer at Penn State and a friend to all. Chappie was born September 22, 1935 in Pittsburgh and graduated from Schenley High School in 1952. Chappie was one of the first African-American football players at Penn State and lettered for the team as a running back. He received a B.A. in Liberal Arts-Labor & Management Relations in 1956.
Following graduation Chappie enlisted in the United States Marine Corps where he served honorably from 1965-1977 retiring with the rank of Major. Chappie received several citations in his time of service including a Bronze Star during a tour of duty in Vietnam. He took a position with Syscon Corporation in Washington, DC after his service and became active with the Penn State Football Letterman's Club, rising to the position of Vice President. He was in part responsible for the fund-raising campaign that built the Letterman's Club lounge as part of the last renovation of Beaver Stadium which was completed in 2000.
Chappie retired back to his native Pittsburgh in 1989 where we came to know him. He became involved with the Chapter and helped to organize the final Penn State-Pitt golf outing at Quicksilver Golf Course and the pre-game tailgate in the William Penn Hotel prior to the two teams' final meeting at Three Rivers Stadium in September of 2000. He also helped us organize the procedures still largely in effect today for selection of the winner of the scholarship which bears his name. Chappie died on September 5, 2002 in his home in Mt. Lebanon and was buried with full military honors in Section 68 of Arlington National Cemetery.
Any PSU student from Allegheny County who is a US citizen and enrolled fulltime in a degree seeking program is eligible. The scholarship award selection process is conducted entirely by the Office of Student Aid at University Park; we do not request or accept individual applications or inquiries at the Chapter level. For more information about available Student Aid at Penn State, visit the Office of Student Aid website at
https://studentaid.psu.edu/
or call 814-865-6301.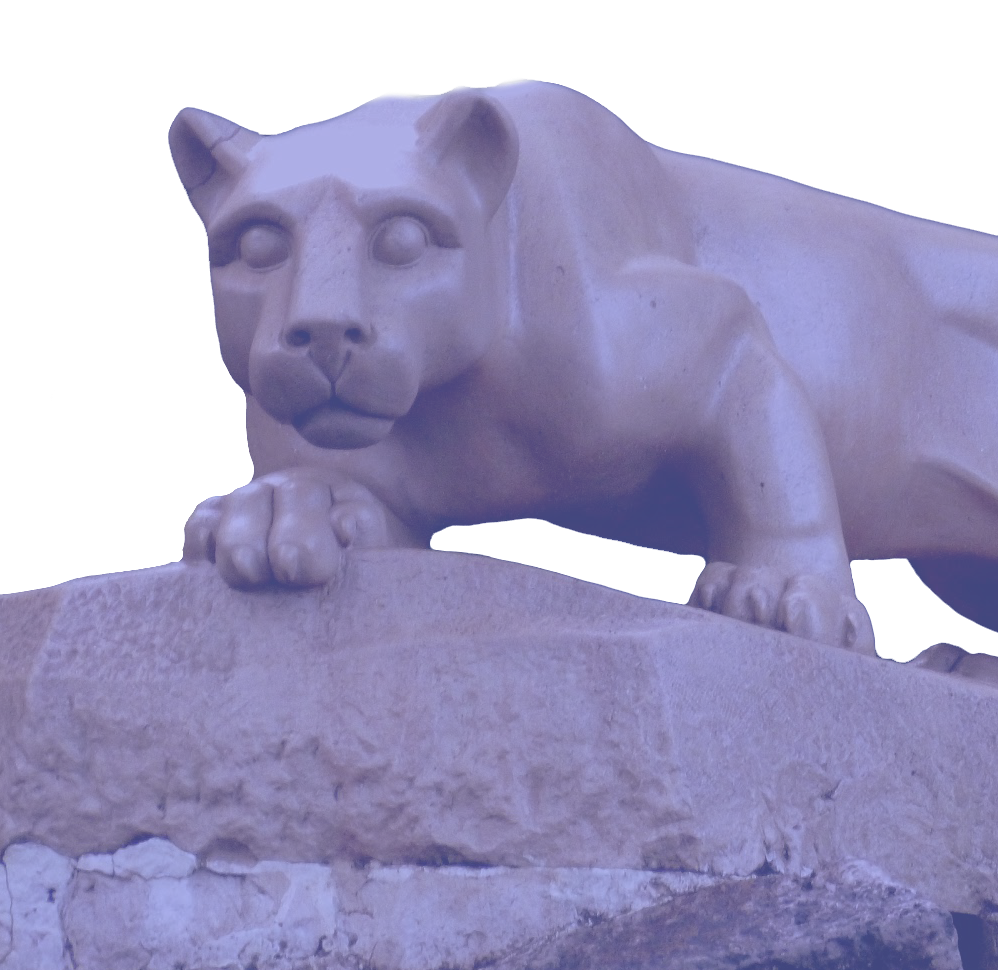 2021-2022 Recipients
Sarah Kish
Hometown: McKeesport, PAMajor: Biobehavioral Health
Benjamin Loffler
Hometown: Pittsburgh, PAMajor: Electromechanical Engineering
2020-2021 Recipients
Tyler Breda
Hometown: Elizabeth, PAMajor: Civil Engineering
Brandon Brewer
Hometown: South Park, PAMajor: Computer Science
2019-2020 Recipients
Tessa Guarino
Year: Junior
Hometown: Bethel ParkMajor: Nutrition
Kayli Walters
Year: Junior
Hometown: PittsburghMajor: Education
We're proud to be able to provide this assistance to such deserving local Penn Staters, with many thanks to the generous support of our membership.